VACATION BIBLE SCHOOL 2017
Partnering with Flora First Christian and Cutler Presbyterian Churches. This Year we were on the AMAZING RACE!
We traveled to India, Egypt, Argentina, Burkina Faso and back to the USA. As part of our study we did a VBS Mission Project to help raise funds to send an ambulance to Burkina Faso.                       85 People traveled on the Amazing Race.
BLOCK PARTY!!!!! JUNE 10th
You Are Invited!!!!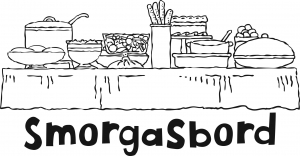 Come and Join Us
5:30-6:30 Free Meal and Register for Vacation Bible School
6:30 Mission Speaker will share about an exciting new mission project
to provide an Ambulance to Burkina Faso
Vacation Bible School 2017
Join Us Sunday June 11-Thursday June 15
6-8:30 pm Dinner Included
Registration opens June 10 at 5:30
For those entering K-8th grades
As we race around the globe we will be visiting: India, Egypt, Burkina Faso, Argentina, and back home in the USA
In our travels we will learn about Abraham and Sara, Moses, Joshua, Jesus in the Wilderness, and God's Plan for Us.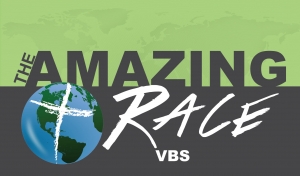 Please Print and bring completed form with you
Vacation Bible School 2016
Was held Sunday June 26 through Thursday June 30, 2016
6:00-8:30pm (free dinner)
Registration Opened at 5:30 on June 26
Download the Youth Information Form
For those entering K-8th grades
Five Nights, Five Countries, One God
It was sponsored by the Flora and Cutler Presbyterian Churches
---
Summer Camp at Geneva Center
http://www.genevacenter.org/summer-camp/
---
Vacation Bible School 2015
Flora Presbyterian Church hosts VBS each summer with the Cutler Presbyterian Church and the Flora First Christian Church. The theme of last year's VBS, held June 28 – July 2, 2015 was "Aslan is on the Move" based on the book The Lion, the Witch, and the Wardrobe by C.S. Lewis.
The church was transformed into Narnia where 64 children from the Flora community came together to learn about temptation and forgiveness, sacrificial love, values and courage, and what it meant to be crowned a king and queen in God's eternal Kingdom.
Our memory verse was John 8:32: "And you will know the truth and the truth will set you free."
Each year we collect offerings for a VBS mission project. Building off the Narnia story featuring refugee children during WWII, we collected money for  Samaritan's Purse Refugee Relief.